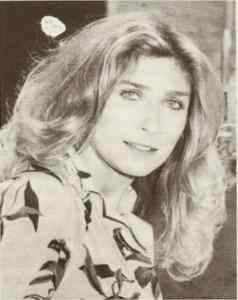 Producer Debra Hill would have been 64 years old today and in honor of that, news of an in-production documentary commemorating her life and body of work has been announced. The film will be aptly titled The Debra Hill Documentary. 
The filmmaking duo that calls themselves DPYX (Marcy Boyle and Rachel Holzman) will be writing, directing, and producing the doc. Lotti Pharriss-Knowles (Chastity Bites) will serve as executive producer via her production company Weirdsmobile Productions.
This upcoming documentary will mark the first feature length doc exploring Debra Hill's legacy to be produced. The creative team behind the film has already secured some amazing talent to be interviewed for the picture, including frequent Debra Hill collaborator John Carpenter and Hill's producing partner Lynda Obst.
Marcy Boyle offered the following, "Debra Hill is a hero of ours. Not only did she break in to the industry on her own, through intelligence, talent and tenacity, but she produced so many films that have become part of popular culture. Debra Hill is a hero of ours."
And Rachel Holzman added, ""We want to highlight and celebrate Hill's achievements, so the next generation of filmmakers can be inspired to move forward on the path blazed by women like her — and so the industry can be reminded that women have been instrumental in some of the greatest success stories in the film business. Debra Hill's films have generated over a billion dollars in box office receipts."