Today marks the world premiere of a brand new trailer for the upcoming Blumhouse produced horror film The Gift. You can check out the trailer after the jump. Also, we also have a new production still for you to feast your eyes on.
The Gift is slated for a nationwide release from STX Entertainment which is being described as 'a new full-scale motion picture and television studio' on July 31, 2015.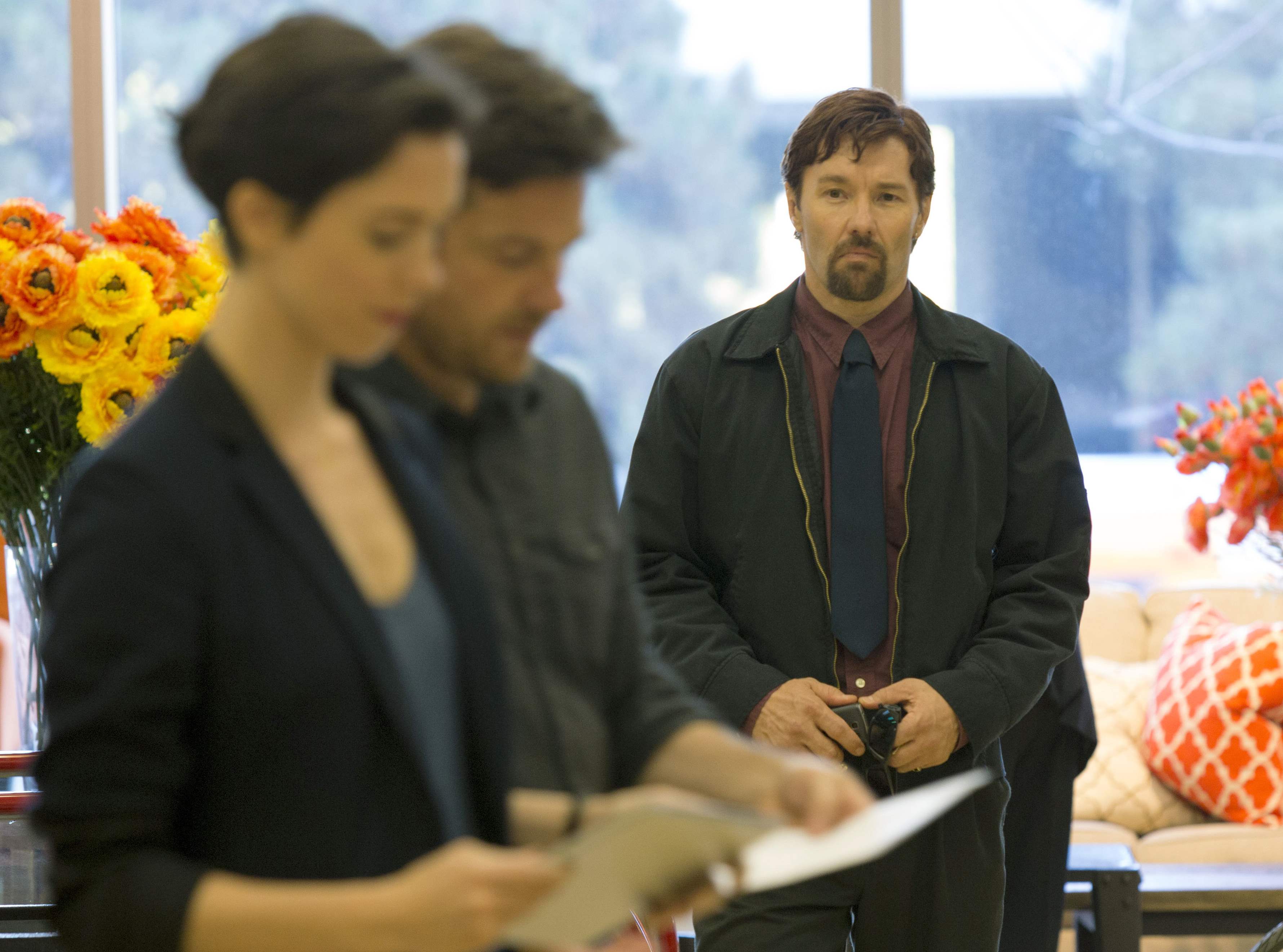 This picture marks the feature film directorial debut of director Joel Edgerton. Edgerton had previously worked in front of the camera on projects like The Thing (2011). The picture stars Jason Bateman (Smokin' Aces), Rebecca Hall (The Awakening), and Edgerton. Jason Blum and Rebecca Yeldham are producing. 
"Simon (Jason Bateman) and Robyn (Rebecca Hall) are a young married couple whose life is going just as planned until a chance encounter with an acquaintance from Simon's high school sends their world into a harrowing tailspin. Simon doesn't recognize Gordo (Joel Edgerton) at first, but after a seemingly coincidental series of encounters proves troubling, a horrifying secret from their past is uncovered after nearly 20 years.  As Robyn learns the unsettling truth about what happened between Simon and Gordo, she starts to question: how well do we really know the people closest to us, and are past bygones ever really bygones?"