Southbound tells the interconnected tales of a group of travelers heading down the same isolated desert road, one fateful evening. Each of them quickly discovers that entering the seemingly endless stretch of road is much easier than exiting.
This horror omnibus features segments directed by Roxanne Benjamin ('Siren'), David Bruckner ('The Accident), Patrick Horvath ('Jail Break'), and directorial collective Radio Silence ('The Way Out/The Way In'). Unlike most anthology efforts, there really isn't a weak segment in the bunch. All of the vignettes hold their own and each one is captivating in its own way.
If pressed to pick a favorite, I would have to go with David Bruckner's 'The Accident'. In Bruckner's segment, a man (Mather Zickel) driving down the highway late at night hits a young woman (Fabianne Therese from the previous segment) with his car. When he calls emergency services, they are unable to locate him using GPS and he cannot provide them with a specific location as to where he is. As such, the man is instructed to drive the injured woman to the nearest town. Upon arriving, he locates a hospital but finds that it is completely abandoned. Accordingly, the 911 dispatcher, an EMT, and a surgeon walk him through operating on the young woman. Every second of this vignette is harrowing, pulse-pounding, and completely captivating. Zickel's performance is outstanding. He carries the entire segment on his shoulders and he does so effortlessly.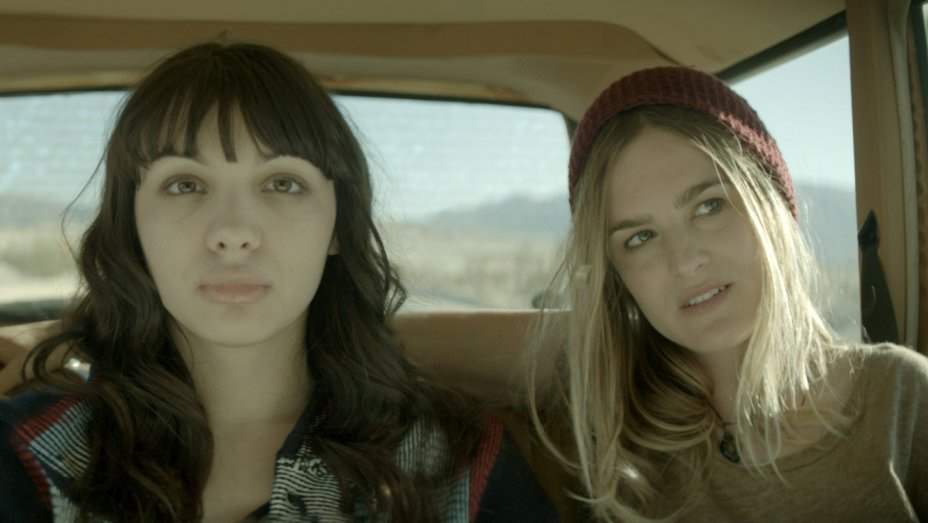 Perhaps my second favorite was newcomer Roxanne Benjamin's contribution. Benjamin's 'Siren' sees a group of young girls who are stranded alongside the road being picked up by a highly unusual married couple. The ladies quickly learn that the couple's eccentricities are the least of their concerns as they become aware that the husband and wife have sinister designs on their passengers. As with everything I have ever seen her in, Fabianne Therese (
The Aggression Scale, Starry Eyes
) delivers a standout performance and really steals the show. And Benjamin proves herself a force to be reckoned with in her directorial debut.
Radio Silence did a great job with their 'The Way In/The Way Out' segment. I am always fond of their work and this was no exception. Their contribution is split into two parts. Some critics have called it two separate segments but really it is one vignette split into two pieces. The creature design in this segment is absolutely flawless. It is some of the best CGI I've seen and I honestly don't think it could have been done better were it rendered practically.
The vignette I connected with least was Patrick Horvath's 'Jail Break'. But it's nonetheless a strong effort in a film filled with excellent segments. This vignette finds a brother searching for his long lost sister, only to discover that she may not want to be found. In hindsight, I'm not terribly surprised that this ended up being my least favorite of the bunch, as I have never really connected with anything Patrick Horvath has done. I wasn't a big fan of Entrance or The Pact 2. Although, this is definitely my favorite of his offerings to date. It just isn't quite as captivating as the other entries.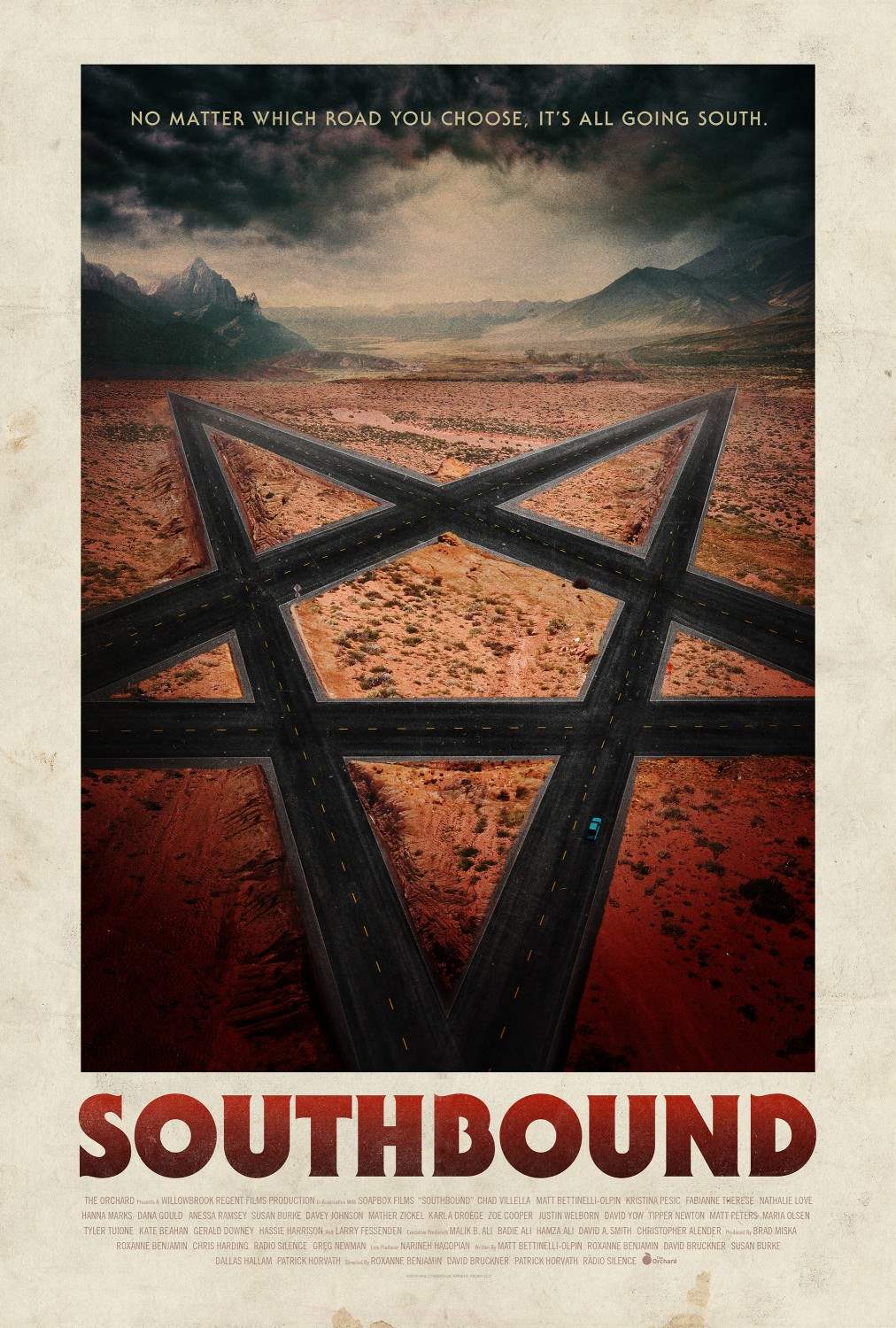 One of the many things I loved about Southbound is that the segments are interconnected. One vignette leads into another; oftentimes, characters overlap from one entry to the next. That provided a seamlessness not often found in anthology filmmaking. This flick is a must see for horror fans. It gets almost everything right and outshines recent anthology offerings, like the V/H/S franchise. A small part of that can perhaps be attributed to the fact that this film was shot cinematically, instead of utilizing the 'found footage' narrative method but the real reason Southbound stands out is because it features great storytelling, competent performances, and great direction.
As for special features, the DVD release included as commentary track, deleted scenes, a humorous outtakes reel, and an image gallery. It would have been nice to have seen a behind-the-scenes featurette or something of that nature but I was pretty pleased with the package as it stands. I only wish the film were being made available on Blu-ray. Southbound is now available on DVD everywhere.
WICKED RATING: 8/10
Director(s): Roxanne Benjamin ('Siren'), David Bruckner ('The Accident), Patrick Horvath ('Jail Break'), and directorial collective Radio Silence
Writer(s): Roxanne Benjamin, Matt Bettinelli-Olpin, David Bruckner Susan Burke, Dallas Richard Hallam, Patrick Horvath
Stars: Fabianne Therese
Release: May 17, 2016 (DVD)
Studio/ Production Co: The Orchard
Language: English
Length: 89-Minutes
Sub-Genre: Anthology